Colombo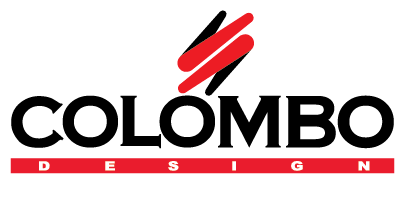 Colombo is an Italian door- and window hardware producer whose product range includes also cabinet knobs, cabinet handles, bathroom accessories and signs. Colombo offers modern and classical items which are available in 16 different finishes and are designed by well-known and esteemed designers (Jasper Morrison, Alberto Meda, Paolo Pininfarina etc.).
Colombo wide and rich product range can be found from different catalogues. Please see the following product catalogs here.
Modern door- and window hardware:


Colombo


Colombo TOP15 handle models


Colombo ROBOTECH
Classical door- and window hardware:


Colombo ANTOLOGHIA
Cabinet knobs and handles:


Colombo FORMAE
Colombo door handles are suitable for european (DIN) standard locks (also for Bonaiti magnetic locks).
Modern door handles are recommended to use with concealed hinges and Bonaiti magnetic locks. For a perfect result we suggest to use door handles, locks and hinges in same or similar finishing.
Antologhia series door handles are recommended to combine with S.A.B. classical locks which are also available in wide range of different finishes.
Colombo product range includes also wide range of bathroom accessories and signs. Please see the product catalogs here:


Colombo BATHROOM


Colombo BATHROOM PVD

Colombo SIGNS